Where were you in 1999?
Matt Traxler was living in Davis, California, out of college and heartbroken. When his occasional pot dealer Jay Rasco suggests moving to Miami, Matt figures he has nothing to lose. After packing up his Peugeot station wagon they drive cross country and discover Florida is as friendly and familiar as any other alien planet. Through hurricane warnings and paranoia that Y2K might change it all, the duo search for adventure, romance, meaning, and Ponce de Leon's Fountain of Youth.
1999 was a time when a missed phone call could mean everything. An era when superstores ruled the earth and sometimes it took two whole minutes to log on to the internet. It was a time when everyone thought maybe, just maybe, the world might change forever. It was...
The End of the Century.
More info →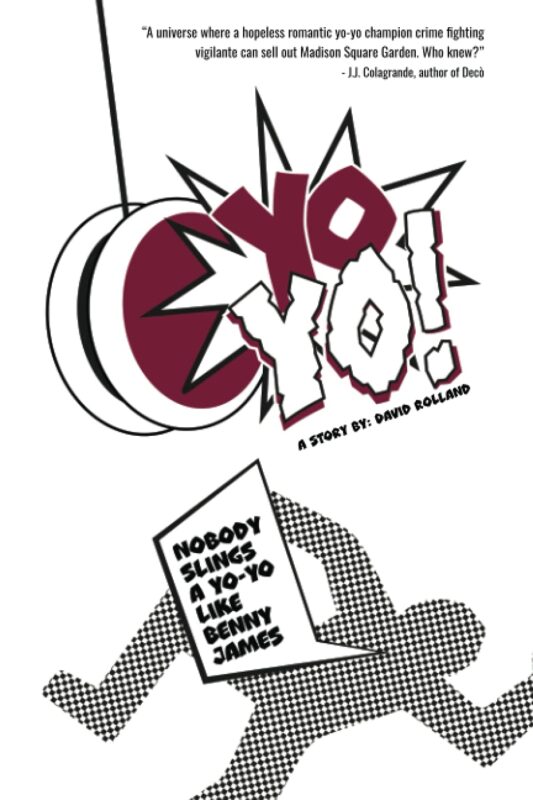 Nobody slings a yo-yo like Benny James. Behind the back, through the air, between his legs, suspended at a hundred and twenty-degree angle, he's sold out arenas nationwide wowing and kapowing audiences with his yo-yo. But still there's a hole in Benny's heart. He just can't get over the girl who got away. And no amount of fame, fortune or after-hours masked crime-fighting will ease that pain. But as Benny navigates his weird world he learns life really can be like a yo-yo. Sometimes it's up, sometimes it's down, and sometimes it smacks you right in the face.
"A universe where a hopeless romantic yo-yo champion crime fighting vigilante can sell out Madison Square Garden. Who knew?" J.J. Colagrande, author of Decò 2.0
More info →