On the cusp of President's Day Weekend, Donald J. Trump declared a national emergency. But that didn't stop thousands of people from attending III Points Festival later that night. It left one wondering if this perhaps really is the Greatest Generation. After all did brave Americans run out to party after other national emergencies- like Pearl Harbor, the Battle of Gettysburg or the Great Depression?
Held on the weekend meant to honor Presidents, there was not much about III Points that Donald J. Trump would have enjoyed. The peaceful intermingling of many different cultures would have made him sick. The fact that the Russian performers Pussy Riot who mock his patron and comrade Vladimir Putin, would have disgusted him. On the plus side Donald J. Trump probably would have liked the large walls built around Wynwood meant to dissuade non-ticket holders from moseying in.
There were many strange sights at the 2019 edition of III Points. From the main stage out of the corner of your eye you would see bodies falling from the sky, later to learn a three story platform was built allowing daredevils to leap on to a giant whoopee cushion. There was a roller skating rink with rotating DJ's. Most exciting for those of a certain age who attended the Dade County Youth Fair was Area 51. An old Gravitron ride converted into a bar blasting out Power 96 music circa 1991 like "Doo Doo Brown" and Gloria Estefan tunes.
But it was the sounds above all else that made this year's III Points Festival special and worth attending even if it was held in a state with over one thousand miles of open borders.  There was something for everyone  who enjoys modern music. The neo-soul of The Internet, the dream pop of Beach House, the old school hip-hop of Raekwon & Ghostface Killah, the garage rock of Ty Segall & White Fence, the jazz of Herbie Hancock, the super strong showcase of Miami talent.
One especially amazing sequence was Sunday night where after an hour of Godspeed You! Black Emperor's  art rock symphonies on an indoor stage with an intimate crowd, you could wander outdoors with the masses to see Erykah Badu croon two hours of R&B hits, and then walk further North to hear the trio Khruangbin  jam out to instrumental surf rock.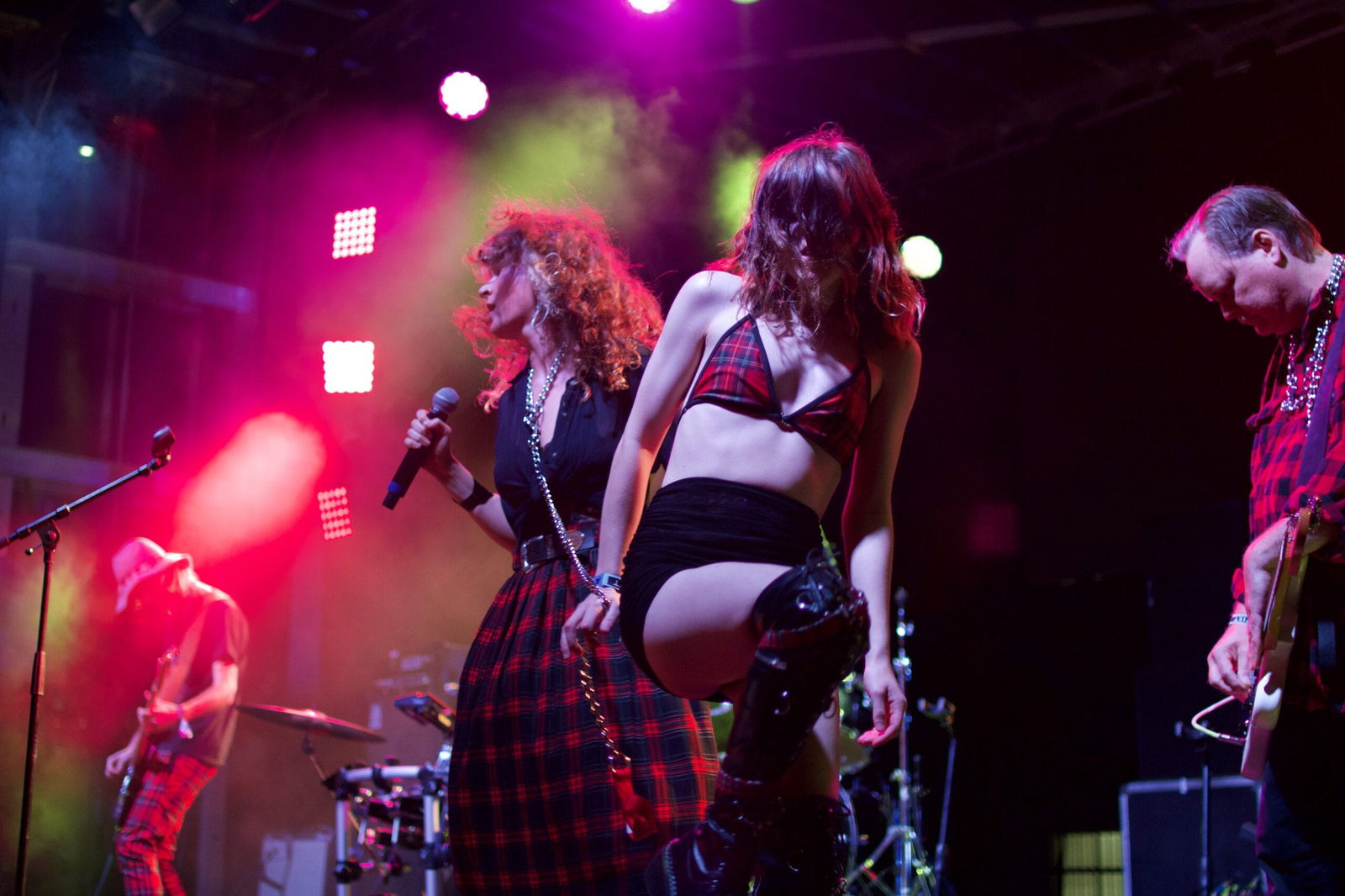 III Point's reputation must have been especially loud and strong. On Monday, President's Day, Donald J. Trump decided to make the 70 mile drive from Mar a Lago to Miami. Too bad  he missed the festivities by a day.  But good for him for leaving the safety of his property in spite of there being a national emergency.
Photos by Sean Rolland.